Landscaping Services Peoria, AZ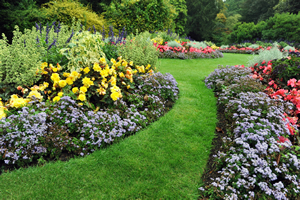 If you are looking for a company that can provide comprehensive landscaping services at affordable costs, Sunview Landscape, LLC is the right company to call. For years, we have been providing various landscape-related services for homeowners and commercial property owners in Peoria, Buckeye, Scottsdale, Phoenix, and other Arizona cities. Our long list of satisfied clients from these areas is a proof that we are experts in our field.
Please contact us today so we can discuss with you how we can make your property more functional and appealing. We have experienced and expert people who can help realize your dream landscape. Call us now at 623-386-8401.
Professional Landscaping Services
We are known in the state for our professionalism and adherence to quality workmanship. We never settle for mediocre landscaping services or use substandard materials just to make profit. Instead, we always put our A-game when working on a project and use only premium materials to guarantee outstanding results. We also use all our resources to ensure efficient workflow and fast project completion.
In fact, all of our past clients from Peoria and surrounding areas commend us for our organized approach to landscaping. This kind of approach always results to awe-inspiring landscapes that our clients love and enjoy.
Complete Landscaping Package
We are preferred by most residential and commercial property owners in Arizona because of our comprehensive landscaping services. With us, they don't have to look for other contractors just to perform highly specialized tasks. At Sunview Landscape, LLC, we can provide all the services that every property owner needs. From conceptualization and design to installation and maintenance, we can handle them with great ease and proficiency.
Please take a look at our various landscaping services:
Landscape design. We have creative landscape designers who can turn your ideas and plans into reality. They are all experienced in designing landscapes for residential and commercial properties. The great thing about our design services is that we can provide clients with full-color design plans.
Landscape installation. At Sunview Landscape, LLC, we have certified and skilled landscape installers. They can handle every landscaping task that you may need or require. For example, we have crews who can work on your softscape requirements. From creating flower gardens to installing shrubs and trees, we have the right people to handle such tasks. We also have dedicated personnel who will take charge of the installation of other landscape elements, such as hardscapes, waterscapes, and fire features.
Landscape maintenance. Maintaining landscapes is not an easy task. Even a DIY homeowner may face difficulty in performing the right landscape maintenance methods and techniques. This is aside from his or her lack of training and experience in using tools and equipment. But don't take the same path by allowing us to work on the various maintenance needs of your landscape. We have properly trained crews and complete landscape maintenance tools, so you are assured of excellent results regardless of the complexity of the tasks.


Hire Arizona's Landscaping Experts
As experts in the field of landscaping, we can assure you that our landscaping services are top-notch and performed by highly experienced landscaping crews. We are also insured, bonded, and a licensed company, making us the perfect choice for your landscaping project. If you are residing in Peoria, AZ or in a nearby city, please call us today. We will not only make your outdoors more functional but also stunningly beautiful with the various landscape features and amenities that we will install. Call our hotline at 623-386-8401.